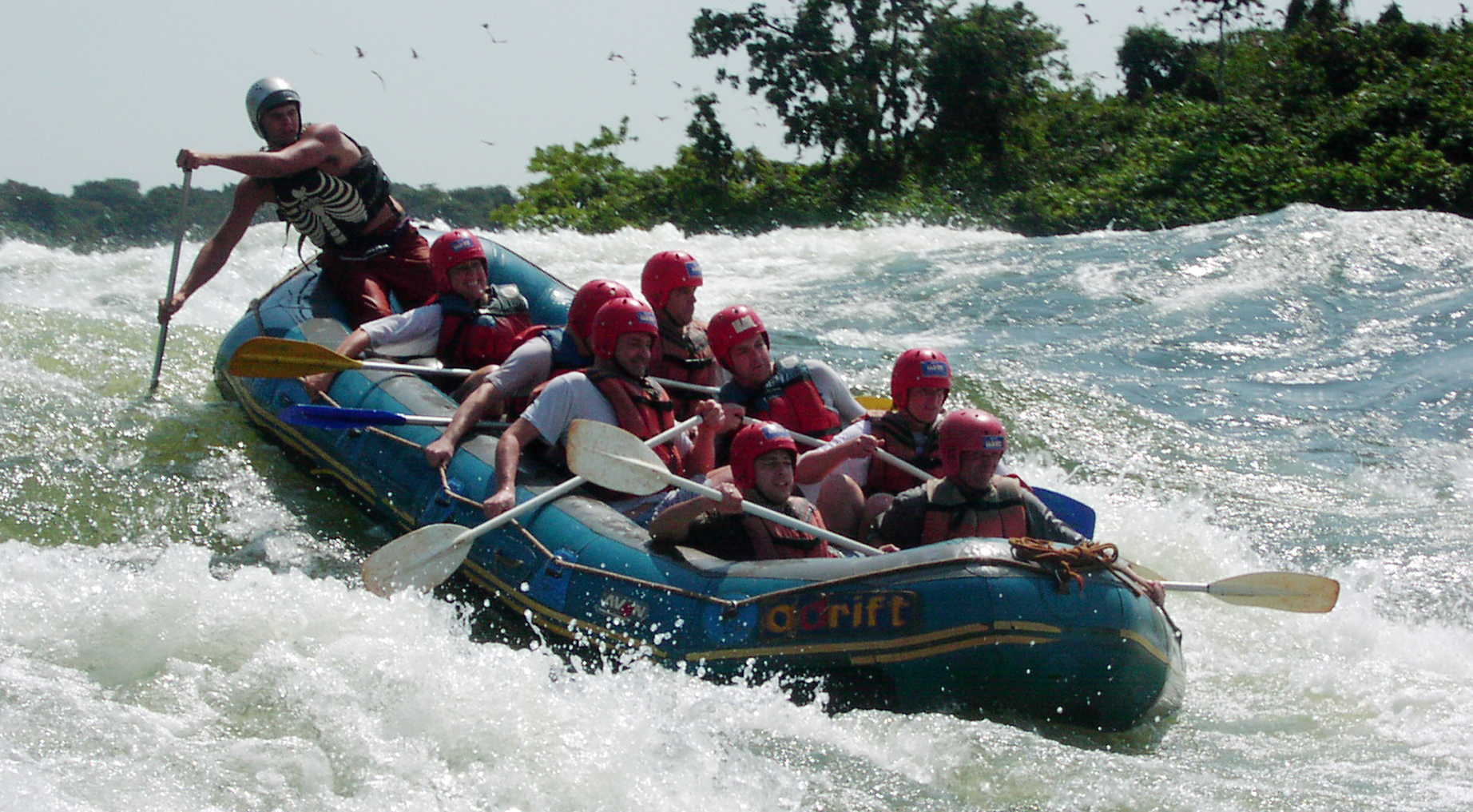 White-water Rafting on the Nile River
The source of the Nile is one of the most spectacular white-water rafting destinations in the world and rafting trips on the Nile is a highlight of a travel to Uganda.
In Jinja you can expect long, rollicking strings of Grade IV and V rapids, with plenty of trills and spills. Despite of the intensity of some of the rapids, most people who venture into rafting trips in Jinja are first-time rafters; it is a perfect opportunity to get out of your comfort and try something adventurous. All rafting trips are accompanied with a fleet of rescue kayaks and a safety boat you can retreat to if you find things to hairy for your liking.
Besides the standard bid water runs, there are less extreme options for those who don't want to be flung into the raging water. Family float trips are offered, which bypass the big waves and are guaranteed to garner squeals of delight from young kids.
ACCOMMODATIONS: Throughout the trip, stay in wonderful safari lodges, small hotels, and guest houses. Most rooms are double occupancy with two beds. Participants will be paired by gender or requests to room together.
SINGLE TRAVELERS: If you are traveling alone, you will feel at home with a welcoming group. If you would like to have your own room throughout the trip, you may purchase a single supplement for an additional fee. Please email or call us if you would like this option.
MEALS: Kick back and relax while all meals are made for you. Indulge in local cuisine, including beef, chicken, fish, and lots of fruit. Bottled water is readily available. Count on hearty breakfasts, picnic trail lunches, and lively dinners. While we'll enjoy happy hours together, purchase of alcoholic beverages is not included in the trip fees. Vegetarian options are readily available.
EQUIPMENT AND CLOTHING: Wilderness Inquiry will provide all group equipment. You will need to provide your personal gear as outlined in the packing list. If you are new to outdoor activities, you do not need to spend a lot of money. Wilderness Inquiry can usually arrange for you to borrow most items.